We offer service and repair for all residential and commercial air conditioning. We install central air conditioning systems, rooftop air conditioning units and more. We can help you with cooling design(s) for new residential and/or commercial projects/construction. We will also help with indoor air quality air recommendations if we see an issue. We install both residential and commercial cooling equipment. We evaluate performance of both residential and commercial systems, and make recommendations for improvements.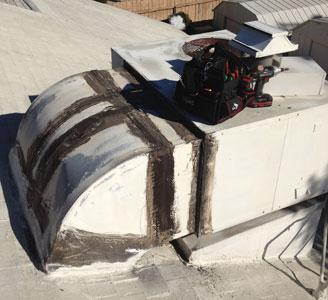 Non-functioning air conditioning unit on top of roof. We always try to make sure that a unit cannot be saved before recommending replacement.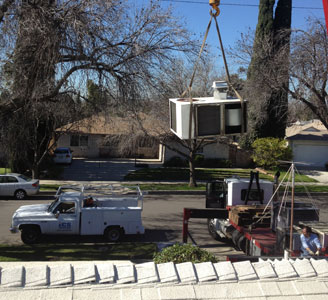 Removal of broken unit can be seen here. We use cranes to safely remove and replace rooftop equipment without damage to roof, home, or structure.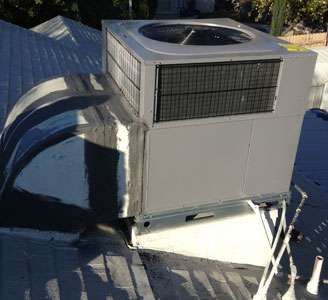 Installation of brand new air conditioning unit on roof. Customer chose more powerful and more energy efficient sytem to cool the home.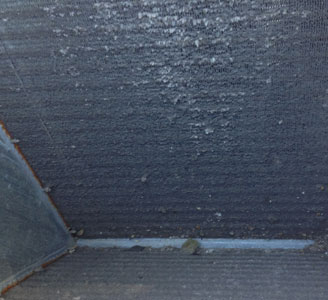 More times than none we find evaporator coils clogged and impacted with all sorts of dirt and debris that we shouldn't be breathing in.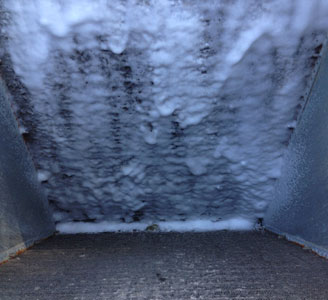 We use safe solvents and cleansers combined with industry-standard methods to remove caked-on dirt and debris.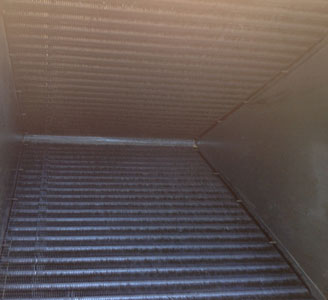 After some "elbow grease" this evaporator coil is now CLEAN and suitable for air intake. The evaporator is in the air stream and needs to stay clean for proper operation and healthy air.